Online Business Directories in Saudi Arabia – Benefits Of Being Listed
Written by : Administrator | Posted on : 25, Nov 2017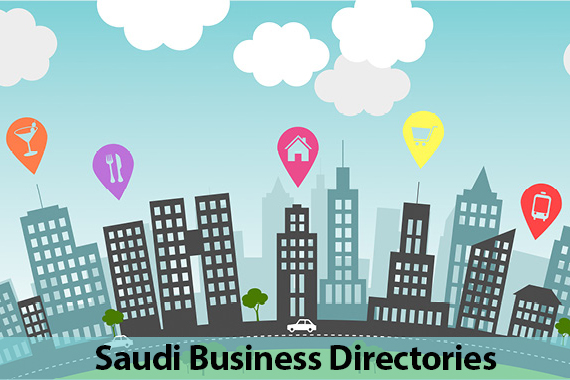 Business directories are a great form of targeted advertising. Generally, when
someone is using a business directory they already have a specific need for your service or
product. According to a study conducted by Burke on behalf of the Local Search
Association, When researching a product or company, 8 out of 10 people will use a
directory or an internet directory. Of those who use directory searches, 8 out of 10 of them
result in purchase or intent to purchase. Business Directories otherwise called Yellow
Pages providers now Results more than just print directories.

ADVANTAGES OF BEING LISTED IN A GOOD ONLINE BUSINESS DIRECTORY
For Businesses
Once your business listed in Yellow Pages, it's going to stay there for as long as you want it to!
High visibility online! So give your business or organization more exposure.
Increase your sales and revenue, and grow your clientele-base.
Allows you to tell your customers the benefits of buying your products or services immediately.
Gives you the opportunity to advertise your services and products to a wider global audience, which is not possible on printed directories.
Adverts communicate information about your company more quickly.
Immediate online presence for newly-created businesses.
Display your company brochure, photos, promotional video or website homepage.
Register your business online or book an advert in the comfort of your office or home.
Small and medium sized businesses get exposure to homes and businesses, so that they can compete more effectively against larger, more well-known companies.
Customers can access your business details anywhere, anytime.

For Customers
More information on the business listings than in the printed yellow pages which can allow you to make a more informed decision.
Information is more up to date!
Easy to follow directions to the company's location.
Printable photos from various businesses.
Place your order easily.
Businesses are organized alphabetically, or sorted by locations by industries and categories for an easier search.
Links to other useful websites are provided.
All you need to do is list your business or company in appropriate directories and design
it so it catches the attention of your target customer. While Listing, its very important to
select the best business listing sites, otherwise you are losing your time. For better search
result for your business in Saudi Arabia, following are the top Yellow Pages in Saudi Arabia.
http://businessdirectorymiddleeast.com
https://www.arabiantalks.com/
http://www.expat.com
https://www.daleeli.com/
http://www.findsaudi.com/
http://www.eyeofriyadh.com
http://www.saudiayp.com
http://www.yellowpagegulf.com/
https://olayan.com/directory
https://www.eyeofdubai.net
http://www.the-saudi.net
http://www.expressbusinessdirectory.com
http://www.saudia-online.com/
http://www.findouter.com/Saudi_Arabia/
http://www.saudiyellowpages.net/
http://www.ksa.yellowpagesgcc.com/
http://www.arabiansupplychain.com
http://www.tradearabia.com/
http://www.tccia.com/
http://www.araboo.com/dir/saudi-business- directories
http://www.saudianyellowpages.com/
http://www.business-yellowpages.com/saudi- arabia
http://www.arabianyellowpages.com/