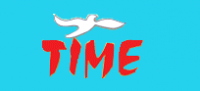 Last Login : Not Available
Total Views : 1004
TIME GRAPHICS & PRINTING PRESS WLL
Doha,Najma
Address : Kuwaiti Bldg, Behind Navigation Plaza, Najma,
Phone Number : 55808987 , 4432249 , 5
Fax : 44375045
E-mail : info@time-graphics.com
About TIME GRAPHICS & PRINTING PRESS WLL
Time is a leading printing company in Doha, Qatar. We pride ourselves on our outstanding customer service when it comes to print, our environmentally friendly solutions and the superior quality of our printing services. We specialise in many areas including brochures, flyers and letterhead printing and will be happy to complete any custom printing required for your company and your advertising. No matter what your printing needs, we pride ourselves on offering the best colour printing products at the best price, year round. So if you are looking for professional and reliable printers in Qatar, you've come to the right place.
Give a Rating
Write a Review