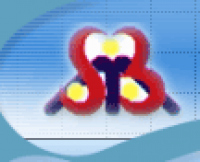 Last Login : Not Available
Total Views : 1690
TECHNICAL CENTRE FOR INDUSTRIAL SVC LTD WLL
Doha,Industrial Area
Address : Al Wakalat St 25, Salwa Ind Area ............ Al Wakalat St 31, Gate 10 ( Warehouse ),
Phone Number : 44604558 , 55715404 , 7703448
Fax : 4460422744984457
E-mail : tcisdoh@yahoo.com
About TECHNICAL CENTRE FOR INDUSTRIAL SVC LTD WLL
The group was established in the year 2001 with the Flagship Company SHAHENSHA BUILDING MATERIALS LLC headquartered in dubai, UAE. The second office in us under the name of SHAHENSHA USA inc. was opened within the year, 2003 that chiefly caters to the import and export activities of the parent company from USA. The third office below the group is in doha - Qatar under the name TECHINCAL CENTER OF INDUSTIRAL SERIVCES LTD. Our company is managed by Professionals having expertise within the field for nearly twenty years, with thorough knowledge of the market and therefore the materials.
Give a Rating
Write a Review