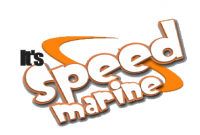 Last Login : Not Available
Total Views : 1369
SPEED MARINE EST
Doha,Al Mansoura
Address : Old Clock R / A, Museum St,,
Phone Number : 44410109
Fax : 44432143 - H O
E-mail : smarine@speedmarinegroup.com
About SPEED MARINE EST
Speed Marine established in 1998 in the State of Qatar. we have been actively involved with the sport of racing personal watercraft & ATV's for several years. we've now combined our passion and experience on the water with our knowledge and skill within the automotive industry to open a sale and service centre for all your personal watercraft & ATV's needs.
Give a Rating
Write a Review