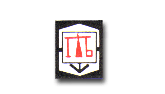 Last Login : Not Available
Total Views : 1121
Technical Inspection Bureau
Abu Dhabi,Hamdan Street
Address : Hamdan St, City Centre Bldg,
Phone Number : +971-2-6261737
Fax : +971-2-6261753
E-mail : tib@emirates.net.ae
About Technical Inspection Bureau
Specialized Inspection Bureau (TIB) was initially begun in London in 1972, to cover Third Party Inspection in the Gulf Region, particularly in Iraq. In 1989, TIB was set up in Abu Dhabi with the sponsorship of Mr. Khalid Al Mohairbi later an association of joint endeavor with the Mutawa Group of Companies, in Abu Dhabi, was set in 1991. This association depended on the liquidation of the Mutawa Lloyds British organization held with Mutawa Group of Companies.
Give a Rating
Write a Review