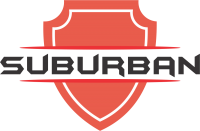 Last Login : 2019-11-18 10:28:51
Total Views : 613
Suburban Pest Control Services
Dubai,Jumeirah Lakes Tower
Address : 4th Floor, Al Nasaraya Building, Office # 407, Damascus Road, Al Qusais Industrial Area# 1, Dubai
Phone Number : +971559854486 , 97142574988 , +971569285290
Fax :
E-mail : suburban.pcs@gmail.com
About Suburban Pest Control Services
Suburban deliver the best pest control services and cleaning services in Dubai. Offer personalized services for residential and commercial buildings and structures to keep your environment safe and pest-free. Suburban, Offers pest control services like beg bugs treatment, bed bug pest control, rodent control, fumigation, general pest control in Dubai and UAE. And also provides cleaning services for small offices or apartments or huge buildings. Cleaning services are including Apartment Cleaning, Building Cleaning, Curtain Cleaning, Deep Cleaning, Marble Cleaning, and Carpet cleaning services.
Suburban Pest Control Services in Social Media


Give a Rating
Write a Review